Newly renovated. Classic with a modern twist.
The newly multi-million dollar renovated Sheraton Chapel Hill is your new event destination! The Sheraton has been in Chapel Hill for over 40 years. The new renovations bring a classic look with a modern twist.
Gather, Learn, Create, Celebrate.
With almost 20,000 sq feet of event space, the Sheraton has an abundance of space to fit your event needs.
The Sheraton Chapel Hill is where people gather to learn, create and celebrate. Our professional and friendly staff are ready to bring your event to life. The hotel offers 12 event rooms so whether you're looking for a small and more intimate setting or a larger event of 600+ people, the Sheraton Chapel Hill can accommodate your needs. The high ceilings and natural light create an ambiance you'd dream of for your special event.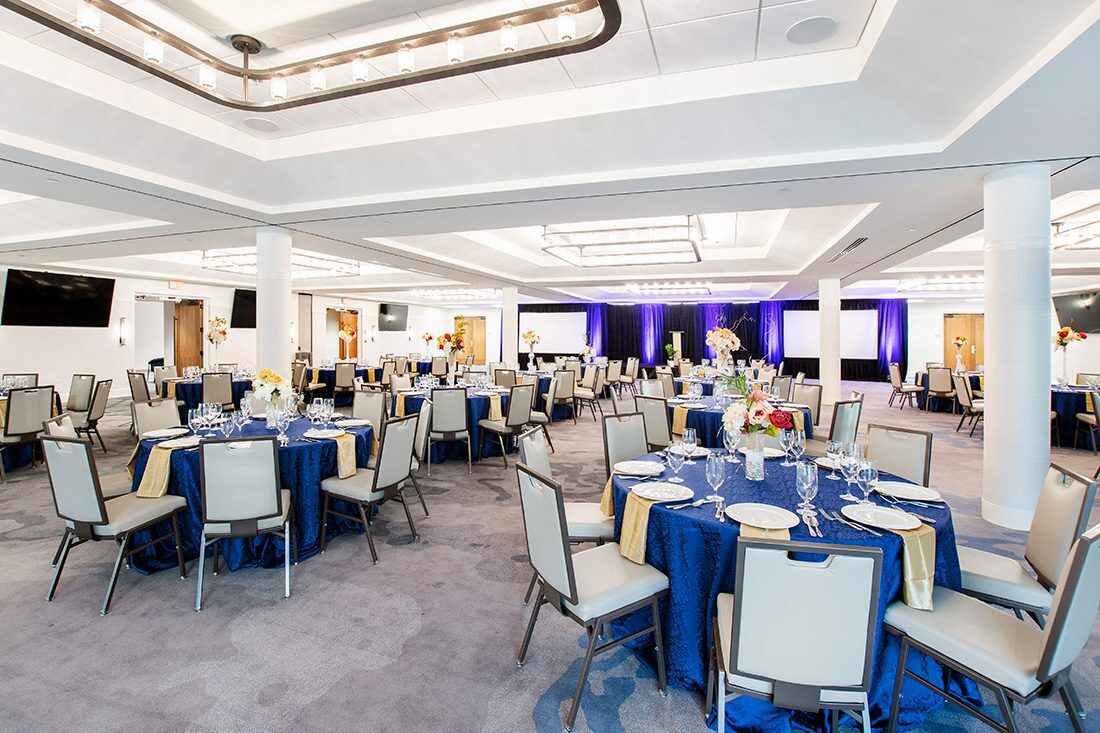 Blue Hill Ballroom
Blue Hill Ballroom is a spacious 7,000 sq ft conveniently located on the first floor lobby level. This highly adaptable space can accommodate elegant wedding receptions of 650 or divide the room into a small sq footage for various events such as a ceremony on one side and reception on the other.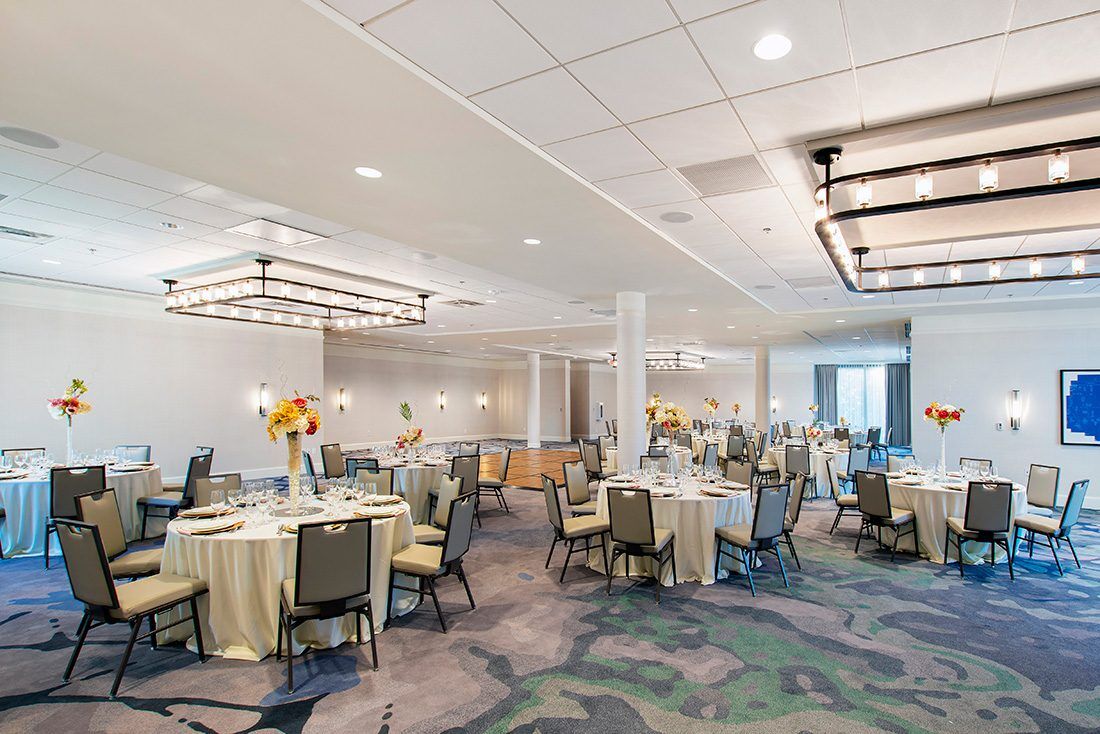 Founders Ballroom
Founders Ballroom is located on the 3rd floor with 3,500 sf ft and is the perfect private space for a wedding or intimate social occasions. Your guest will enjoy the spacious pre-function foyer with piano, large windows and private bathrooms.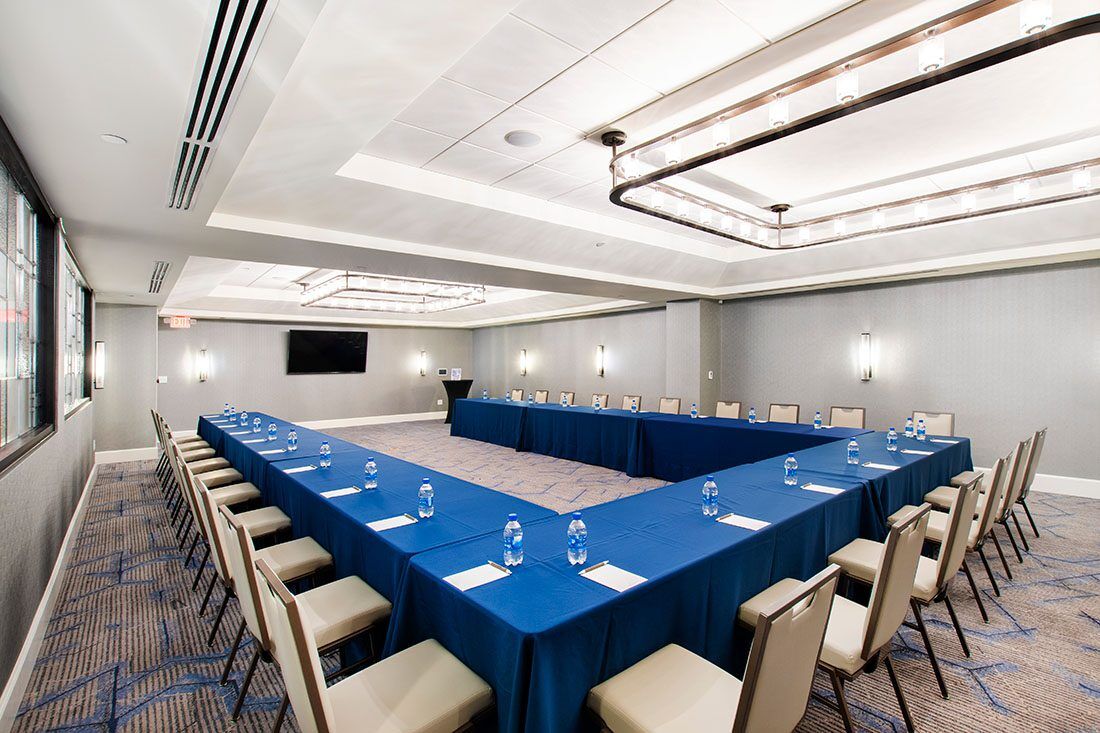 Carolina Room
Carolina Room is the ideal space for a birthday party, baby shower or gender reveal or any other intimate social gathering.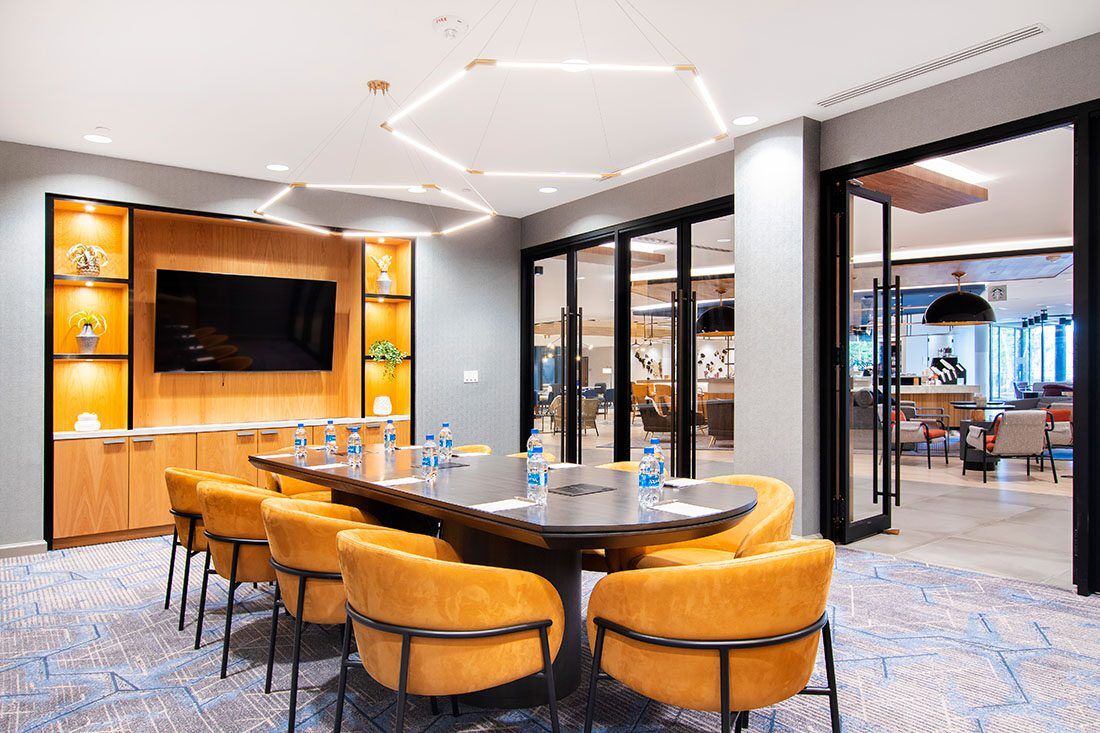 Chancellors Boardroom
The Chancellors boardroom seats 12 people for those productive corporate meetings or conference work space.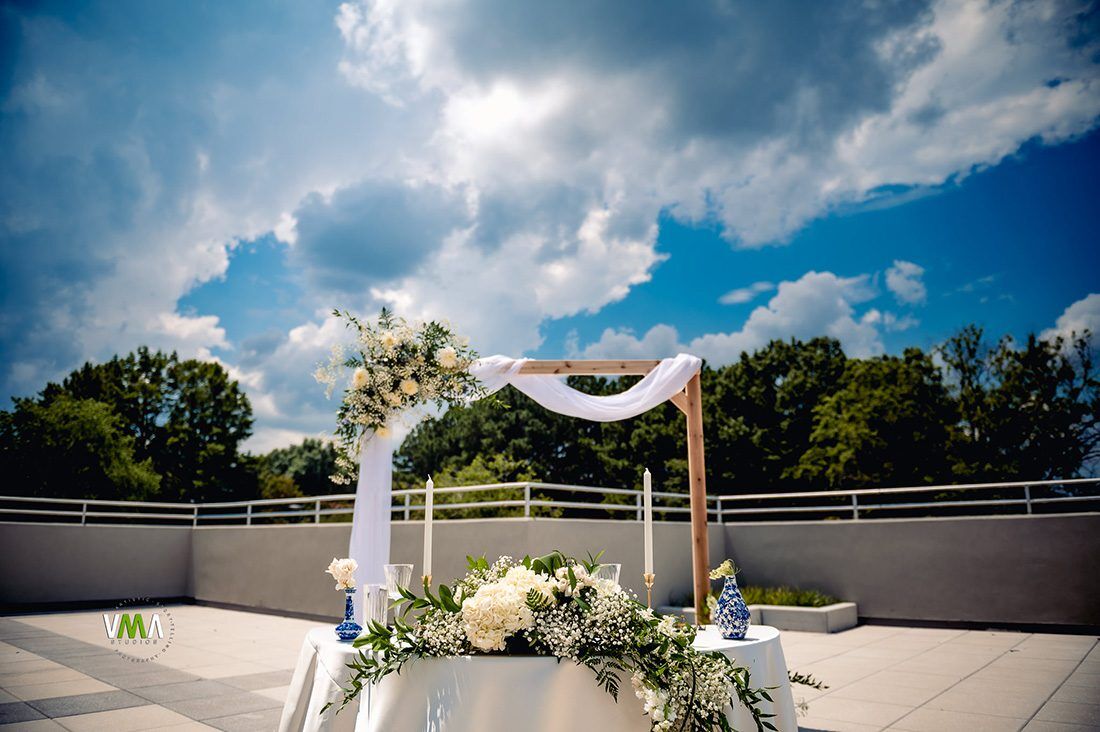 Legends Deck
Are you looking for outdoor event space? Look no further! Legends Deck is accessible via the 2nd floor on the terrace, offers 7,000 sq ft of open air space to delight your guests with. The event deck is the perfect location for an outdoor wedding ceremony or evening reception with a tent.
Over 25 years of culinary excellence.
Our award-winning Executive Chef, Donovan Campbell has over 25 years of culinary experience. Chef Campbell and his team will surpass your expectations with a variety of delicious menu choices. Whether you are looking for a plated meal, buffet service or heavy horderves, we are able to execute your dreams and make them reality!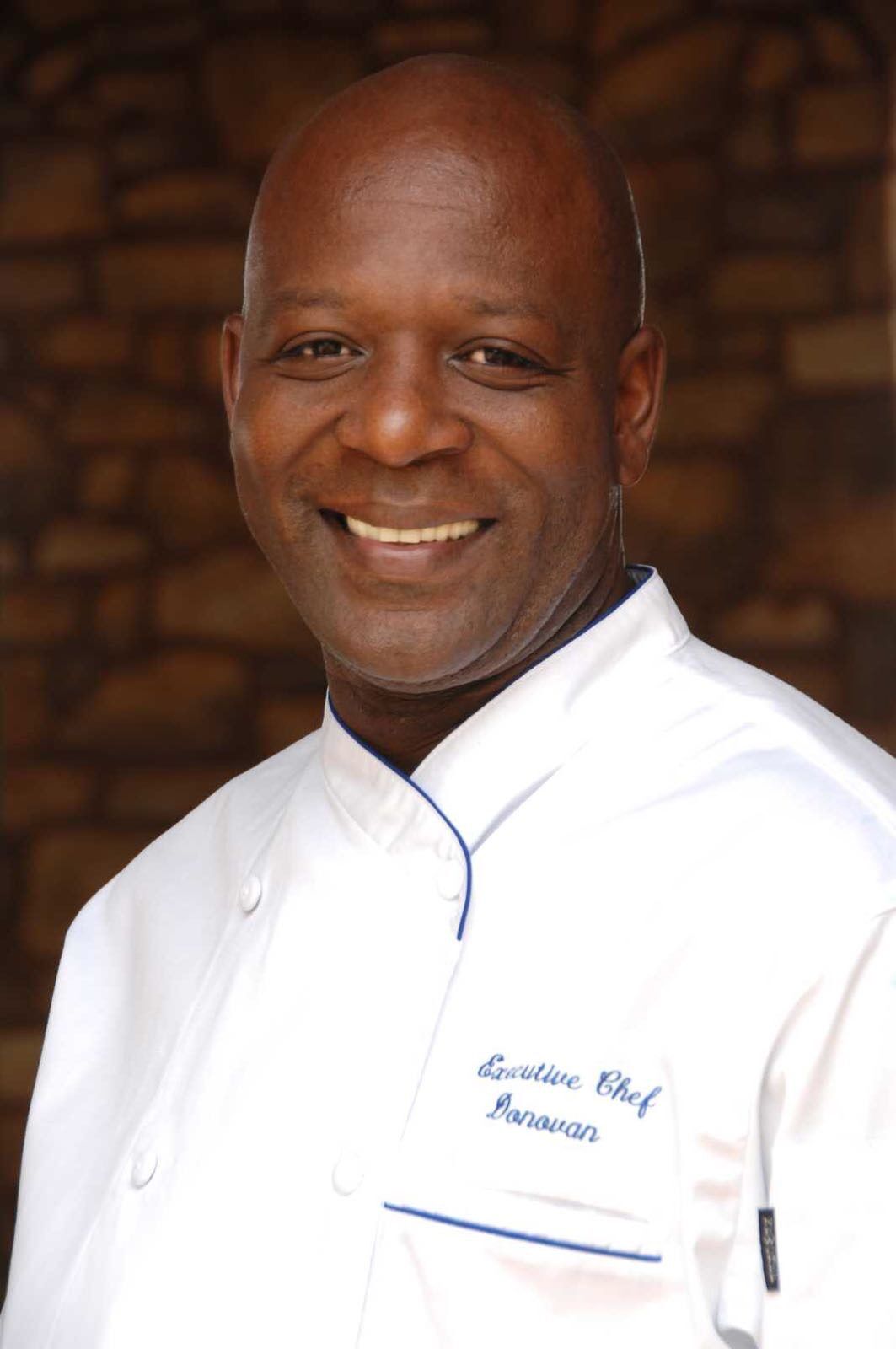 Sheraton Chapel Hill, The World's Gathering Place.
Begin planning your special gathering today!